Service Spotlight
Our direct motorcycle delivery service is perfect for small packages that need to arrive quickly.
This service is ideal for documents, A4 boxes or laptops. Customers use this service for tenders, medical deliveries or important legal documentation as it's guaranteed to beat the traffic.
Our bikers can get your items to their destination quickly and fuss free.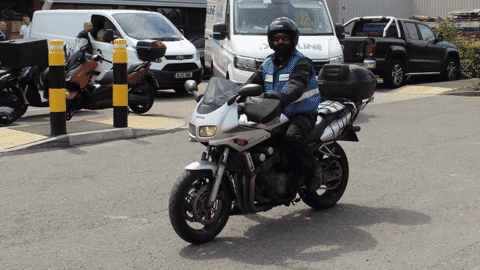 Deadline News
We are very proud to announce that we have recently achieved our ISO 14001 certification.
Running a fleet of delivery vehicles means that we must consistently consider our impact on the environment and look for ways to improve our environmental performance.
Having achieved ISO 14001, you can be assured that we have met stringent standards required for the highest environmental performance in all aspects of our work, to minimise the effect we have on our planet.
Please follow this link for more details on our website.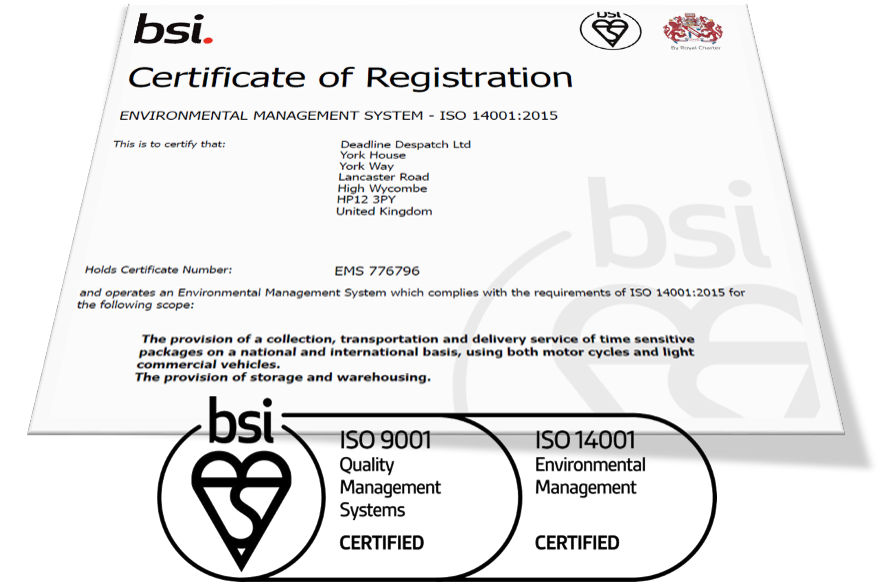 Meet the Team
We are pleased to introduce you to Louis, who is our vehicle controller at our Reading branch.
Louis has only just joined the team at Reading but has previously worked at our High Wycombe branch as a driver for over 17 years!! His knowledge of all the local area and customers we work with, have provided him with an excellent understanding of the controller's job and he has settled in very quickly.
Louis enjoys working with a team in the office now, after spending so many years on his own driving. He thrives off the busy and demanding role as a controller and loves that every day is so different. He loves working for Deadline and the company and looks forward to continuing to work here.
In his spare time, he enjoys watching sport, in particular football. He also loves to play poker with friends. To relax from work he enjoys watching movies.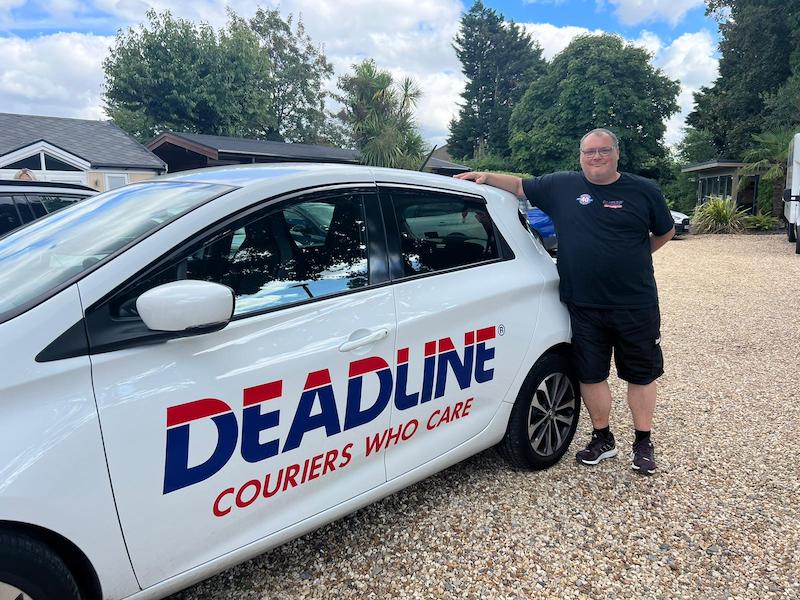 And finally…
We would all like to say a massive congratulations to Henry, who works at our London branch, and his absolutely beautiful bride Victoria on their wedding!
They got married on the gorgeous coast of Cornwall this summer and the wedding pictures look stunning!
Congratulations to you both!!